Write!
Write!, my comic from Instagram, is now available.
All the 366 pictures on paper in a comprehensible order, including some bonus material.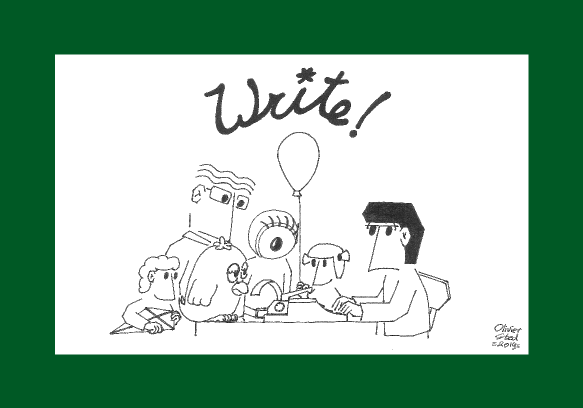 The author, who this comic is about, has a hard time looking for inspiration. Fortunately, he is in possession of the right tools, such as a typewriter that encourages him. Well, it tries to think along with him, from time to time. And if that doesn't work out, he can always go and buy a pet. Preferably one that doesn't lie on his keyboard all the time.
Genre: Humor
Number of pages: 66
Dimensions: 29,7 x 21,0 cm, paperback
Price: € 6,00
(Price does not include shipping)
---
If you want to order a copy of this comic, send an email to info@oliviersted.nl with the following information:
the name for who the comic is
the address to which it must be sent
and a randomly chosen word (*)
(*): If you are not that good at inventing random words, try writingexercises.co.uk/random-words-exercises.php